Say Goodbye to Incandescent Bulbs & Hello to LEDs — Energy Efficiency, Savings, and More
The United States has officially said goodbye to incandescent bulbs — the kind of lighting technology invented by Thomas Edison in the 1800s — in favor of more efficient LEDs. Legislation passed by the Biden administration in April of 2022 successfully took effect just earlier this week, subsequently eliminating the manufacturing and selling of most traditional incandescent bulbs. 
A longtime push for energy efficiency has culminated in a new standard for light bulb production, which now requires bulbs to emit at least 45 lumens per watt. Most incandescent bulbs will fail to meet this rule, as they typically produce around 15 lumens (a measure of brightness) per watt, according to Philips. LEDs, on the other hand, thrive under these new conditions — as the technology provides closer to 75 lumens per watt — and will replace their counterpart pretty much altogether.
While the ban does not speak for the usage of incandescent bulbs — only for production and sales — the U.S. Department of Energy estimates hefty dollar savings and other environmental benefits over the next several decades as a result.
As the nation's only Certified B Corp and U.S. DOE Home Improvement Expert Lender Partner, the National Energy Improvement Fund (NEIF) acknowledges this push toward energy efficiency and celebrates the resulting opportunities to upgrade — and save — presented for home and business owners alike. 
What to Know as a Homeowner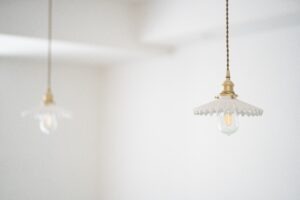 According to the Residential Energy Consumption Survey conducted in 2020, 50% of households in the U.S. were already using LEDs to light their homes. With Biden's legislation in place, across the board, consumers are expected to save almost $3 billion per year on utility bills thanks to corresponding lighting upgrades. 
Although LEDs have been previously criticized for their high price (as compared to incandescent bulbs), recent cost reductions have made them more accessible to all, including low-income households that spend a larger chunk of income on utilities.
NEIF works with leading contractors who are authorized to offer fixed-rate, low monthly payment financing for energy efficiency upgrades: ones that make your home more comfortable and ultimately more cost-effective. 
What to Know as a Business Owner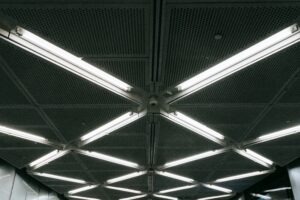 Lighting is also an important consideration for business owners, as it comprises 17% of all electricity consumed by the average commercial building. 
If you've been waiting for the right time to make the switch to LEDs, perhaps you have the ideal opportunity to follow example and prioritize not only efficiency, but the savings that are in store for you and your property.
Right off the bat, LEDs use up to 90% less energy than the traditional incandescent bulbs you might have installed currently. And according to the DOE, LEDs will also last 15 times longer. These two statistics alone translate to big savings with your business' finance, maintenance, and operations from month to month and year to year.
When working with NEIF, lighting installations and other retrofitting projects don't have to be an overwhelming process for you, as a business owner, either! NEIF's commercial financing is available in all 50 states and provides you with low-cost, trusted options for payment while working with a quality NEIF-Approved Contractor.
Even though LED technology has affected the way that consumers and business owners view energy efficiency for quite some time now, the Biden administration projects that this latest push will reduce carbon emissions by 222 metric tons in the next 30 years.
As home and business owners begin and/or continue to adopt this new rule, NEIF will remain both a resource for affordable financing and a supporter of implementing greener solutions.
SOURCES: Energy Information Administration, ENERGY STAR, Philips, The New York Times, U.S. Department of Energy