The NEIF Team Has Been Innovators in Some of the Nation's Most Successful Energy Financing and Partner Programs
Peter Krajsa, Co-Chair and Founder
Peter is a recognized innovator in energy efficiency finance for over two decades. Peter spear-headed the creation of a number of major national energy finance programs as CEO of AFC First Financial Corporation, a specialty residential energy efficiency lender, operating programs nationally with a network of over 6,000 participating contractors. Most recently, he headed national channel business development for the innovative energy lender, Renew Financial, which acquired AFC First in 2015, as part of its national expansion plans.
As CEO of AFC First, a company founded by his parents in 1947, Peter led the development of the company's national EnergyLoan® program as one of Fannie Mae's approved lenders; created the Keystone Home Energy Loan Program in cooperation with the Pennsylvania Treasury Department, DEP and PHFA, which laid the foundation for WHEEL, (Warehouse for Energy Efficiency Loans), the world's first investment grade rated securitization of a portfolio of unsecured energy loans; the Connecticut Solar Leasing program, the nation's first state sponsored solar leasing program and many other state, utility and manufacturer financing program including on-bill financing programs in Connecticut and Illinois. After running AFC with his brother, primarily as a mortgage banker and direct lender, Peter moved the company exclusively into energy efficiency lending in 1999. Under his leadership, AFC First closed over $500 million in energy efficiency loans, was named by the U.S. DOE as the nation's first private Home Performance with ENERGY STAR sponsor, selected as one of five national pilot lenders for the HUD PowerSaver program, received the Alliance to Save Energy Andromeda Award and established the Green Energy Training Academy supported by the Rockefeller Foundation.
Peter holds a B.S. Economics from the Wharton School, University of Pennsylvania.
Matthew Brown, Co-Chair and Founder
Matthew has worked in the energy finance and policy field for more than 25 years, beginning his work with the accounting and consulting firm of KPMG in New York. He subsequently worked with an environmental, energy and finance consulting firm conducting research on viability of clean coal companies in the late 1980s. He went on to work with the City of New York, where he was in charge of establishing public-private partnerships for the financing of natural gas fueling stations, among other related activities.
In 1994 he moved to Denver where he headed the National Conference of State Legislatures energy program for 11 years. In this role, he directed a program that provided non-partisan advice on a wide variety of state clean energy policies, including renewable energy standards, tax policy, and establishment of public benefit funds, among numerous other roles. During this time, he testified in more than 35 state legislatures, as well as in front of the Federal Energy Regulatory Commission. In 2005, Matthew moved to Paris, France to begin consulting work with the International Energy Agency, focusing on renewable energy and energy efficiency. Upon his return to Colorado, Matthew built upon his background in a combination of clean energy policy and finance to develop an extensive practice that involves assisting state governments, utilities, lenders, the U.S. Department of Energy, national associations and others in the area of clean energy finance.
As Co-Chair and Founder of the National Energy Improvement Fund (NEIF) he provides strategic direction for the overall activities of the firm, co-leads all capital raise activities to satisfy loan and other capital needs, and leads implementation of the firm's commercial and rebate advance product activities. Prior to founding of NEIF, Matthew was principal with Harcourt Brown and Carey, a clean energy finance consulting firm. In that role he, among many other activities, led HB&C's engagement with the four California investor owned utilities to develop and implement energy efficiency financing programs as well as a similar engagement to develop a third party financing program with utility bill collections for utilities, utility commissions, energy offices or others in many other locations including Michigan, Colorado, New York, Minnesota, Oklahoma, Arkansas, Wisconsin and elsewhere. Matthew has worked extensively with financial institutions to advise on deployment of capital through loans and leases for clean energy in the western United States as well as nationally. Matthew's expertise in advising governments that are looking to support financing program development and has developed multiple public-private partnerships between state governments and private capital providers and lenders.
Matthew holds a BA from Brown University and an MBA from New York University's Stern School.
Laura Nelson, Chief Operating Officer - Founding Partner
Laura has been involved in financial management, operational controls, process improvement and regulatory and investor compliance for over fifteen years. Most recently she was Vice President, Financial Operations for Renew Financial where she was engaged in all financial aspects of unsecured and PACE lending, and prior to Renew's acquisition of AFC First in 2015, she served as AFC's Chief Financial Officer. As AFC's CFO she oversaw all investor reporting to states, utilities and financial institutions as well as managing systems, IT, licensing, accounting and compliance. She was previously Vice President, Corporate Actions Department at Deutsche Bank and worked in mutual fund accounting at State Street.
She holds an MBA from Boston College and a BSBA from Bucknell University.
Tessa Shin, Vice President – Lending and Programs
Tessa has helped develop and manage some of the nation's most innovative energy financing programs including Keystone HELP and on-bill programs in Connecticut and Illinois. Most recently she was Director, Unsecured Programs for Renew Financial and prior to Renew's acquisition of AFC First she was AFC's Director of Lending and Programs where she managed policies and procedures for AFC's energy efficiency lending programs as well as AFC First's Home Performance with ENERGY STAR and Power Savers programs.
She had previously held her BPI Building Analyst designation, and holds a B.S. from Cedar Crest College.
Teri Stoffey, Vice President – Accounting and Servicing
Teri has had leadership roles in both accounting and loan servicing management, overseeing general ledger, audit and internal systems and controls as well as loan level servicing reporting and financial compliance for relationships with states, utilities and capital sources. Most recently she was Accounting Manager for Renew Financial and prior to Renew's acquisition of AFC First she was AFC's Director of Process and Reporting.
She holds a B.S. in Business Administration/Accounting from Bloomsburg University and an MBA with a concentration in Accounting from DeSales University.
Edward Matos, Vice President – Business Development
Ed joined NEIF as Business Development Director for NEIF's Rebate Bridge program where he was responsible for doubling the volume of contractor advanced funding for efficiency program rebates. In his expanded role with the senior management team he focuses on all aspects of NEIF's residential, commercial and rebate advance financing and leads NEIF's national Business Development team in developing its network of qualified HVAC, home performance, roofing and energy contracting companies while also working with partners to escalate program uptake.  
With over a decade of diverse HVAC and energy efficiency direct sales and management experience, Ed previously served as Senior Program Manager for CLEAResult's NJ Comfort Partner's retrofit program; Regional Sales Manager at Brightcore Energy, a commercial energy efficiency contractor and as Vice President of Sales & Business Development for Powersmith Home Energy Solutions, an award-winning residential energy efficiency contractor.  He is also a highly-regarded sales training expert and has been a featured speaker at many industry and contractor events
Ed attended Tufts University and holds a BA from New York University.
Business Development Directors
Randy Bak, Senior Director, Business Development
Randy is an experienced contractor and channel development specialist. Most recently he was an award-winning sales leader for the innovative energy lender, Renew Financial. Prior to that, Randy had extensive experience in building successful regional and national dealer-driven sales teams for Toshiba and other technology companies. He serves as the main point of contact for NEIF's residential contractors in Maine and the mid-Atlantic states.
Randy holds a B.A. from the College of New Jersey.
Jensen Handwork - Senior Director, Commercial Programs & Training
Jensen leads NEIF's engagement with prospective and existing commercial program partners, develops and implements commercial contractor training and education, and manages business development and portal development. Previously, Jensen served as a Water & Energy Associate for Harcourt Brown and Carey, where he worked with several state energy offices and the DC Green Bank, specializing in research, financial product design, organizational development, stakeholder engagement, and marketing/communications.
Jensen holds two degrees from the University of Puget Sound, including a B.A. of International Political Economy and a B.A. of Business Leadership, as well as a minor in Spanish.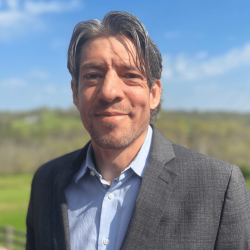 Trey Muffet
Senior Director, Business Development
National Residential & Commercial
tmuffet@neifund.org
(415) 812-8105
Trey Muffet - Senior Director, Business Development
Trey Muffet has joined NEIF to serve as a Senior Director of Business Development, with a focus on our national accounts. He comes to NEIF with vast experience in the energy industry, and some of his past roles include leadership positions at Renew Financial, Recurve, Inc., and Sustainable Spaces.
Trey holds a Masters of Science & Sustainable Systems from Slippery Rock University.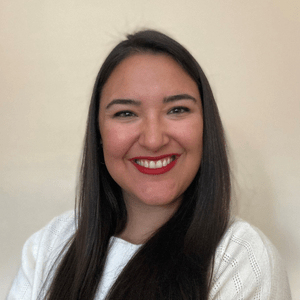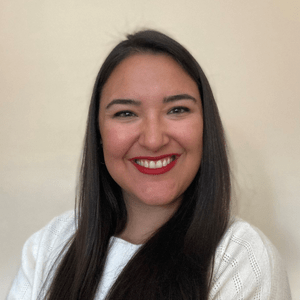 Jennifer Acosta
Director, Business Development
NY & New England
jacosta@neifund.org
(484) 488-7686 ext. 220
Jennifer Acosta - Director, Business Development
Jennifer joins the NEIF Business Development team with experience in both customer service and operations, having most recently worked as a Process Coordinator for Framework Solution, where she managed the commercial review process and successfully assisted with multiple product launches. At NEIF, she is responsible for overseeing and training residential contractors, specializing in the Northeast and at the nationwide level.
Jennifer holds a B.S. in Communication from Western Connecticut State University.