Energy Efficiency Resources
NEIF is a Home Improvement Expert Partner of the U.S. Department of Energy Building America Solutions Center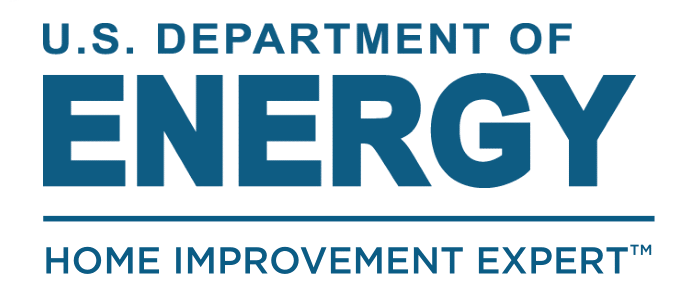 Home Improvement Expert™ Checklists from U.S. Department of Energy
Home Improvement Expert™ is an easy way to get a quality job. Proper installation of all home improvements related to energy efficiency is critical but often a significant challenge for homeowners. Research findings reveal significantly reduced energy savings and potential performance risks where home improvements are not properly installed. Now the U.S. Department of Energy has a tool that homeowners can use to help ensure quality installation. Home Improvement Expert fact sheets and checklists compile best practices from industry leaders and national laboratories for twenty-one home improvements related to energy efficiency.
All homeowners have to do to hold projects accountable to these standards for excellence is include one or more of the appropriate checklists in their vendor contracts. In doing so, homeowners will act in their best self-interest to optimize energy efficiency, comfort, health, durability, and safety.
Find all of the Home Improvement Expert fact sheets and checklists here.
Home Performance with ENERGYSTAR
Home Performance with ENERGY STAR offers whole-house solutions to high energy bills and homes with comfort problems. The program is managed by a local sponsor that recruits home improvement contractors who are qualified to perform comprehensive home assessments. The assessment includes the heating and cooling systems, windows, insulation, flow of air into and out of the house, as well as a safety check of gas appliances. Based on this assessment, participating contractors offer solutions to fix comfort problems and address high energy bills. Unlike typical energy audit programs, the goal of Home Performance with ENERGY STAR is to turn recommendations into improved homes. Participating contractors complete the needed renovations or work closely with other participating contractors who can. Another important element of Home Performance with ENERGY STAR is that, upon project completion, the contractor assesses the home's performance again to document that specified improvements were properly installed to achieve the promised energy savings. Finally, all participating contractors are subject to quality assurance reviews by the third-party sponsor to ensure that projects meet program standards and homeowners are assured of high-quality work.
Learn about Home Performance with ENERGYSTAR here.
Pearl's certification system enables home buyers to see and understand the value of a home's high-performing assets when the home is sold. Research from across the U.S. shows that third-party home performance certifications like Pearl's add an average of 4% to the sale price of high-performing homes, compared to similar homes lacking these assets. An appraiser-authored study on Pearl Certified homes showed a 5% premium when the homes were marketed correctly. Pearl is the only private certification firm to sponsor the U.S. Department of Energy's prestigious Home Performance with ENERGY STAR program. Pearl is a National Association of Realtors (NAR) REach Accelerator company.
Learn about Pearl Certification here.