Advance Funding to Contractors for Program Rebates
What can Rebate Bridge do for your business?
1. Stop waiting for the rebate agency to pay you. RebateBridge helps support your business needs immediately.
2. We get you your rebate cash fast. Use it to grow your business or pay your vendors.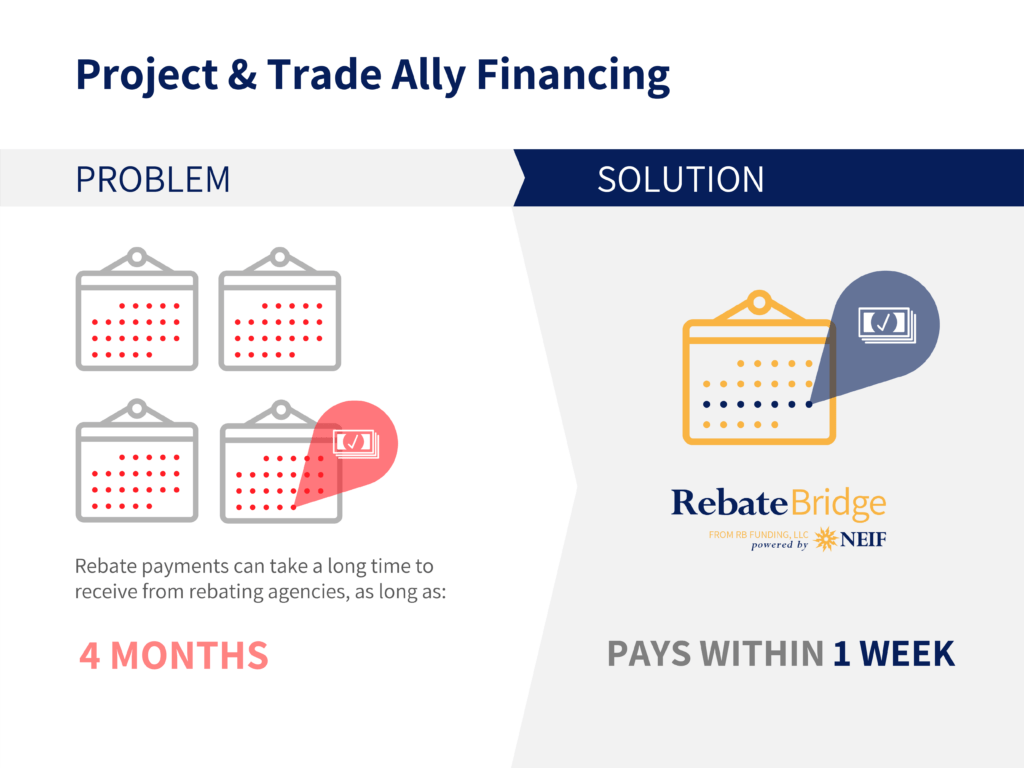 SUBMITTING REBATES FOR ADVANCE FUNDING IS AS EASY AS 1-2-3!
1. Gather the required project information(Date, contractor email, program name, customer name, required program documents)
2. Upload that rebate information to the
Must be submitted by Friday 12:00pm EST
3. Have money in your bank account within two business days.
Programs that pre-qualify for Rebate Bridge:
Rebate Bridge program qualifications:
If your rebate program is not listed above, you can still take advantage of the Rebate Bridge program if your project meets the following criteria
Allows for assignability of rebates to third parties

The rebate must have a reservation associated with it

The rebate must be $3,000+

Project must be complete before submitting rebate information.
To learn more, contact Ed Matos
Email: ematos@neifund.org
Phone: (201) 618-0878