Welcome to NEIF's Go Greener Academy!
The National Energy Improvement Fund (NEIF) welcomes you to Go Greener Academy — a platform created to provide NEIF-Approved Contractors with free sales training, webinar access, and other resources to help grow their businesses. Homeowners want comfort and efficiency, the assurance of a quality installation, and fair, affordable payment options that fit into their budget. The NEIF Business Development team is here to help you boost sales and differentiate your company so that you can empower your customers to Say YES! to trusted and transparent energy efficiency financing.
How To Sell Energy Improvements Strong Through the Shoulder Seasons
Wednesday, February 15
12:00 p.m. EST
Thursday, February 16
9:00 a.m. EST
Led by Ed Matos, NEIF's Vice President of Business Development, this presentation will cover:
Creative ways to utilize your marketing.
Connecting your marketing strategies to your sales teams.
Tips and tactics for your salespeople in the home.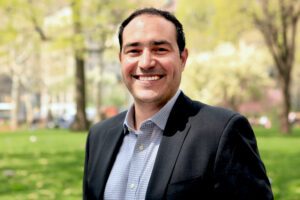 Monthly Contractor Updates
1/17/23 - How to Set Smart and Attainable Goals For Your Sales Team
12/15/22 - New Federal Funds and Incentives for Energy Efficiency
11/15/22 - Drive Sales of Commercial Energy Efficiency with Financing
10/13/22 - Contractor Sales Management 101
09/22/22 - Leverage NEIF's Energy Efficiency Financing to Drive Your Fall/Winter Sales
National Energy Improvement Fund LLC
Contact one of our Business Development team members for more information or with any questions you may have.
Looking for the NEIF Management Team?