Residential Tools and Marketing Assets
Your status as a NEIF-Approved Contractor is your "good housekeeping seal" of fair, simple trusted financing for your customers. Here are the tools to make the most of it.
Digital logos, buttons and campaigns that you can use on your website or print material.
Examples of available logos and buttons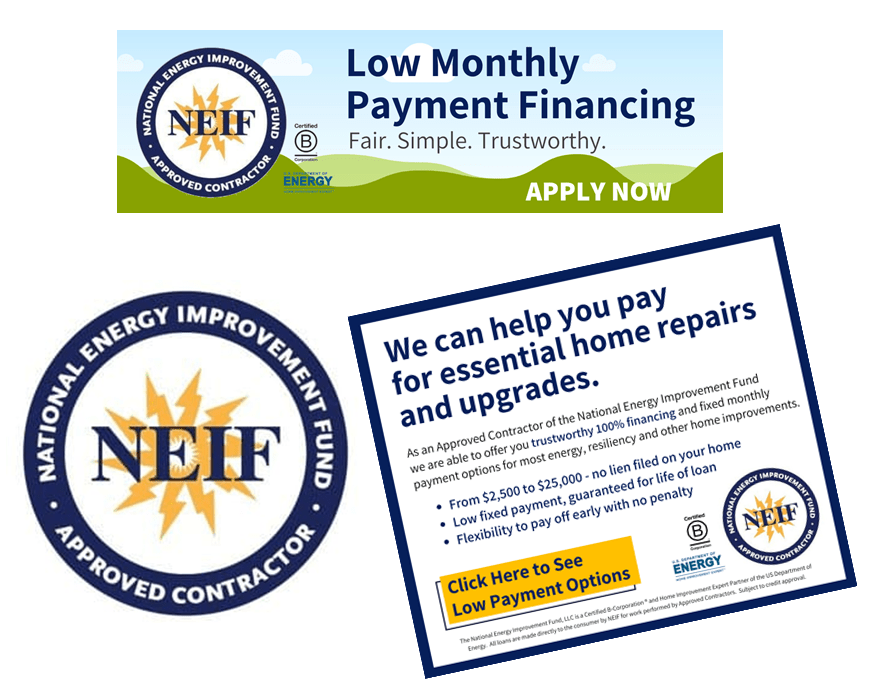 We are ready to help with questions, orientations or sales training for your team.
Contractor Tools & Resources
Your company's custom Financing Gateway page for you to link to on your website.
Search your company's name then select "view".

The resulting URL in the address bar is your company's custom financing page.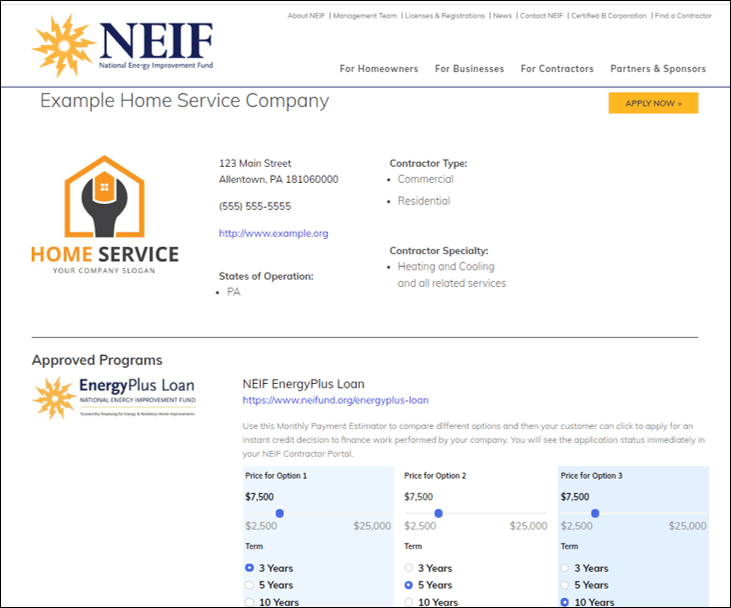 Your in-home financing sales tool. Compare price points and payment options and get instant credit decisions.
Just bookmark your company's Financing Gateway URL on your phone or tablet. You can easily show affordable payment options "Good", "Better", "Best" scenarios and have the customer apply directly to your custom application.