Get Your Home Winter Ready: How to Winterize Inside & Out
How soon is too soon to ensure that your home is winter ready?
While winter might not exactly be top-of-mind just yet, you don't want to wait until the first snowfall or cold spell to ensure that your home is properly equipped and able to withstand anything the cold season has in store.
The National Energy Improvement Fund (NEIF) is here to provide you with a comprehensive guide, and other helpful tips, to winterize your home — starting from the inside out — before winter actually hits!
Providing customers with affordable financing options for upgrades that support greater efficiency, comfort, and overall savings is the heart and soul of what we do. As the nation's only Certified B Corp and U.S. DOE Home Improvement Expert Lender partner, NEIF works hand-in-hand with our expansive network of Approved Contractors to offer residential and commercial customers across the nation fixed-rate, low monthly payment options for energy efficiency improvements.  
With NEIF, gearing up for the cold doesn't need to be an intimidating or costly process. Follow along the steps below to save energy, money, and stress before temperatures plummet for good.
Indoor Tips & Tricks
We've all heard of spring cleaning, but maintaining your home's interior is an important — yet often overlooked — part of getting ready for winter.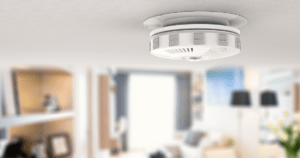 Inspect Attic Insulation
Before you start dialing up the heat, you'll want to make sure that your home will actually retain it. 90% of United States homes are under-insulated, and according to the Insulation Institute, this can be easily avoided by briefly inspecting its condition (physical state), as well as the level of insulation you have currently installed. Insulation recommendations vary from region to region; refer to this ENERGY STAR article to learn what is best for your home.

For bigger jobs that require expertise, consulting with an NEIF-Approved Contractor helps to get the job done efficiently and affordably.


Test Smoke Detectors
State Farm reports that cooking and heating equipment are the two leading causes of house fires each year. Ideally, you are already testing smoke detectors at least twice annually, but considering that your home's heating system will see a lot more use in the near future — and likely your kitchen, too, thanks to holiday baking — it's best to double check before the winter starts.


Insulate Pipes
Prevent your pipes from freezing by simply installing foam sleeves that are exposed in your basement. These can be purchased at most hardware and home improvement stores and can be easily wrapped around any pipes in need of extra insulation. 


Check For Air Gaps
Attics and drafty windows aren't the only places where air leaks can occur. Less obvious sources are trickier to detect, but are worth the extra time and attention to locate. The U.S. Department of Energy suggests inspecting areas surrounding electrical outlets, switch plates, door frames, and baseboards among other places for any noticeable gaps. But as for anything home improvement-related that calls for expert assistance, NEIF's residential financing has options to fit your family's needs. 
Outdoor Checklist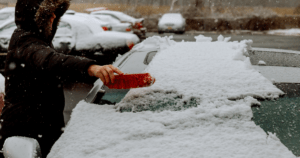 Cover Foundation Vents
So you've noticed that your basement is regularly cooler than the remainder of your home — what can you do about it, especially as it gets even colder outside? If you have foundation vents, consider purchasing vent covers in an attempt to prevent air from seeping underneath your foundation and freezing your pipes.


Shut Off & Drain Outdoor Water Lines
As you start to drain and put away garden hoses for the winter, don't forget to take it a step further and shut off the water supply. In especially cold climates, you might even consider blocking off the cold air from your plumbing system entirely and purchasing covers for any open valves, which is another step that can provide significant savings, should you face water damage down the road.


Gut Your Gutters 
Cleaning your gutters isn't the most glamorous fall/winter-prep chore, but it is one of the most important. Gutters are designed to capture rainwater and divert its route away from your home's foundation, but in doing so, they can collect debris such as leaves and sticks from time to time. If not cleaned before winter, frozen debris can weigh down your gutter system, calling for expensive repairs.


Stock Up on Supplies
Right before a blizzard or a big snowstorm, it's likely that you've been told to stock up on essentials like bread, milk, canned good, etc. But as a homeowner, you can really apply that mentality to materials and tools in general that you might need throughout the winter. Items including (but not limited to) shovels, ice scrapers, and de-icing salt are all ones to consider adding to your just-in-case list for this winter, depending on where you live.
SOURCES: ENERGY STAR, Insulation Institute, Real Simple, U.S. Department of Energy