Fact or Fiction: Home Energy Myths & More For This Fall
"Don't believe everything you read or see on the internet." 
How often do others tell us to be wary of what appears as fact on social media? In a digital age where information is readily — and constantly — available at our fingertips, the National Energy Improvement Fund (NEIF) is here to set the record straight on a number of energy-saving myths.
As the nation's only Certified B Corp and U.S. Department of Energy (DOE) Home Improvement Expert Lender, the NEIF team consists of accomplished energy and resiliency financing experts. With a lending legacy dating back nearly eight decades, NEIF doesn't only serve as a reliable source for all things energy efficiency, but as a trusted and transparent lender for home and business owners installing upgrades that improve comfort, health, and overall sustainability! 
The transition from summer to cooler fall weather begs the following question: what are the best ways to save energy and money this season? Additionally, what strategies are actually the most effective?
Continue reading as NEIF classifies common energy-saving beliefs as fact or fiction to either confirm or debunk their validity. 
6 Common Energy-Saving Beliefs
1.) Newer homes are always more energy efficient than older homes.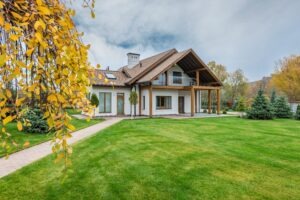 FICTION — This isn't necessarily true. In the early 1990s, the DOE established the Building Energy Codes Program, enabling state and local governments to enforce energy regulations for new construction. So yes, newer homes will natural abide by the most current standards for efficiency, but it is possible to install upgrades and retrofits that greatly improve the efficiency of an older home, too.
Working with NEIF and our national database of Approved Contractors allows you the opportunity to install these types of improvements with the guarantee of fixed-rate, low monthly payment financing. Explore our NEIF-Approved Contractors and their servicesc here. 


2.) Lowering your thermostat reduces what you spend toward monthly energy bills.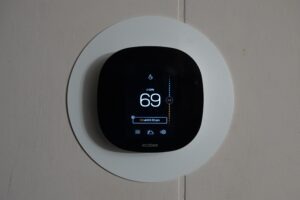 FACT — The DOE reports that you can save up to 10% per year on heating and cooling costs just by lowering your thermostat anywhere from 7 to 10 degrees Fahrenheit for around eight hours per day. If this sounds intimidating — or you fear being uncomfortable — try aligning this timeframe with your nighttime routine (when you're asleep) or while you're out of the house.


3.) Using electric space heaters in just one room is more cost effective than firing up your whole-house system.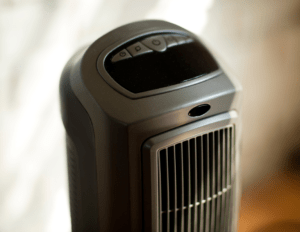 FICTION — Did you know that space heating accounts for nearly half of the average American family's monthly energy bill? According to the DOE, it's often the largest home energy expense. For a comprehensive breakdown of home heating — and more efficient tips — refer to the infographic posted to Energy.gov.


4.) Don't fix what isn't broken.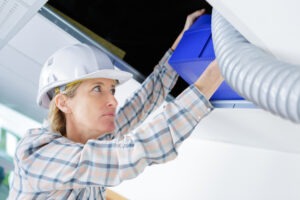 FICTION — Maybe you've gotten lucky and haven't encountered issues with your HVAC system, and have managed to get by without scheduling regular servicing appointments. That's great! However, this practice isn't recommended for the masses. No matter the time of year — routine maintenance is integral to maintaining the health and efficiency of your system. 
Not sure where to start? Search for an NEIF-Approved Contractor local to you.


5.) Electronics and other devices that remain plugged into the wall still consume energy — even when not in use.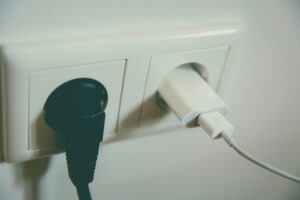 FACT — The culprit? A term coined "phantom power" describes the electricity that continues to supply televisions, computer systems, and all appliances that we likely turn off, but don't unplug when not actively using. And if you're wondering what impact this habit actually has on your home energy bills, the Natural Resources Defense Council (NRDC) revealed in a 2015 study that Americans collectively waste an average $19 billion per year on phantom energy.
Some solutions? It might be wise to first conduct a quick audit of your most used devices, how often you realistically unplug them, and where they are in your home. From there, perhaps you'll be able to discard unneeded cords or even donate unused appliances. To cut down on energy for all other electronics, invest in power strips (and even smart power strips!) so you can effectively manage the power source for multiple devices at a time. 


6.) Cranking up the thermostat will warm your home faster.
FICTION — The next time you feel chilly in your home, consider fighting the urge to head straight for the thermostat. The truth is: despite what temperature you crank on, your heating system maintains the same working speed. On average, a system runs 10 to 15 minutes at a time, cycling off once a desired temperature is met. An article written by Husky Heating and Air Conditioning outlines three results that are bound to follow:
Wasted energy
Uncomfortably warm home
Faster wear and tear on your furnace

All things considered, programmable thermostats are the smartest and most effective investment for creating a comfortable home environment. 
The next time you find yourself questioning your home's efficiency, contemplating an upgrade, or even feeling discouraged by your monthly energy bills — NEIF is a great place to start! And better yet, NEIF-Approved Contractors ensure that the energy-saving and efficiency projects you have in mind get completed, affordably. 
SOURCES: Constellation, Husky Heating and Air Conditioning, National Resources Defense Council, U.S. Department of Energy