Cooling Season 101: Understanding SEER This Summer
Summer is finally here — and for many across the United States, so are long days marked by heat and humidity. Whether your children are home for the break, or you're hosting parties and picnics galore, you might be wondering: what's the real key to keeping your cool — and your house comfortable — all summer long?
You've probably already heard that ensuring your air conditioning unit is up-to-date and energy efficiency plays an important role here (and it does!). If you've gone a few steps further in your research on energy efficiency as it pertains to the heating, ventilation, and air conditioning (HVAC) industry, however it's quite possible that you've encountered SEER ratings.
What Are SEER Ratings?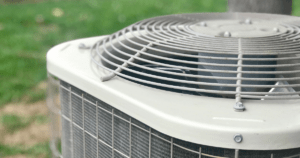 The SEER rating, or Seasonal Energy Efficiency Ratio, represents the overall efficiency of a given AC unit on a seasonal basis. This measure was developed as a joint effort by the U.S. Department of Energy (U.S. DOE) and Air Conditioning, Heating & Refrigeration Institute. 
SEER is calculated by dividing a system's output over an average cooling season by the total energy used. The resulting rating quantifies how much energy and money a unit requires to operate effectively. A system will have a higher SEER rating if less total energy is used to produce the adequate amount of cooling throughout the season.
Essentially, the higher the SEER, the more energy-efficient a system will be.
What SEER Ratings Should I Look For?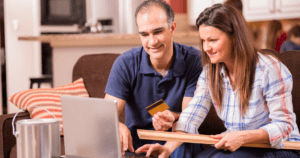 For air conditioning units that are anywhere between 10 to 15 years old, you can expect to see SEER ratings that range from eight to 10. Most systems manufactured within the last decade fall between 13 and 21 SEER. Effective January 2023, however, the U.S. DOE requires that all new residential air conditioning systems manufactured in the U.S. meet the following standards:
Northern USA: no less than 14 SEER
Regions in Southern USA: no less than 15 SEER
These new standards for energy efficiency also apply to heat pumps, which additionally use the SEER rating scale to communicate energy efficiency.
You can determine the SEER rating scale to communicate energy efficiency.
You can determine the SEER rating on your current unit a couple of different ways. If intact, your unit likely has a yellow and black EnergyGuide label attached, or some other piece of paper, that discloses the SEER rating. Some manufacturers also include SEER as part of a particular system's model number.
Should I Replace An Old Unit?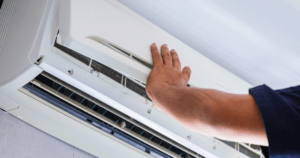 If you're feeling intimidated by the financial investment associated with purchasing a new, high-efficiency HVAC system, you've come to the right place. The National Energy Improvement Fund (NEIF) offers fixed-rate, low monthly payment financing options for this type of upgrade — one that will make your home a much more efficient and comfortable place to lounge all summer.
NEIF works with qualified contractors across the nation to offer affordable solutions that help homeowners Go Greener, Affordably.
And while NEIF acknowledges that this type of installment is no small decision, we also want to reassure you that monthly savings are on the horizon for you and your family. For units that are more than 10 years old, a higher-efficiency replacement can save you as much as 20% to 40% on energy costs each year. 
Beyond savings, there are several reasons that support upgrading to a higher SEER-rated system.
A smaller carbon footprint with less energy used
More consistent cooling thanks to compressor technology that adjusts based on cooling demand
Increased overall comfort
With the knowledge of SEER rating, you can make informed purchasing decisions in the future as they relate to the needs of your home. Consider using this ratio as a tool for comparing the energy efficiency of one system to the next in your search.
To learn more about NEIF's residential options for financing, click here. 
SOURCES: Air Conditioning, Heating & Refrigeration Institute, American Standard Air, Comfort By Design, Energy Information Administration, HVAC.com, U.S. Department of Energy