Don't Fall For the Heat — 5 Home Improvement Tasks to Prep For Cooler Days
As the month of August comes to a close, all of the end-of-summer signs loom ahead: Labor Day weekend, back to school, and cooler mornings and nights. While you wait for the heat and humidity to taper off, now is the time to start thinking about the upcoming fall season.
For homeowners, this transition extends far beyond swapping out home decor or lighting a few seasonal candles. Luckily, there are a number of resources and tips that you can access to best prep your home for the cooler days to come, including checklists provided by the United States Department of Energy (DOE). 
The National Energy Improvement Fund (NEIF) is a proud U.S. DOE Home Improvement Expert Lender Partner, and as a Certified B Corp, operates with the mission of helping consumers Go Greener, Affordably, in their homes, businesses, and more. Through NEIF's energy efficiency financing, upgrading the comfort, safety, and overall health of your home helps you to become more cost-effective while decreasing your carbon footprint.
According to the DOE, a combination of upgraded equipment and proper maintenance of your home's insulation, air sealing, and thermostat settings, you can save up to 30% of monthly energy bills.
Before getting wrapped up in your favorite fall festivities, here are several items that you might consider adding to your home to-do list as temperatures start to cool this year. 
5 Ways to Prep Your Home For Fall
#1 Replace Existing Air Filters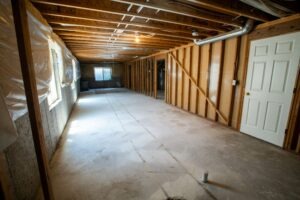 It's safe to assume that you've counted on your air conditioning unit to run (and run heavily) all through the summer season. An air filter left unreplaced can become clogged, therefore preventing proper air flow, wasting energy, and potentially damaging other system parts. As a best practice, the Department of Energy suggests cleaning and maintaining filters once per month, or as recommended.
#2 Drain Any Outdoor Faucets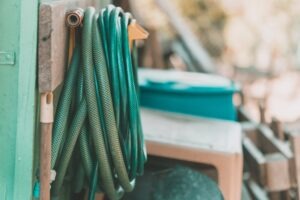 To avoid any pipes bursting (and/or freezing) in just a few months' time, start crossing your to-do list off now: drain outdoor faucets. As the weather cools, consider disconnecting all garden hoses and shutting off your water supply valve — likely located in your basement, garage, or crawl space. 
#3 Schedule a Maintenance Check Up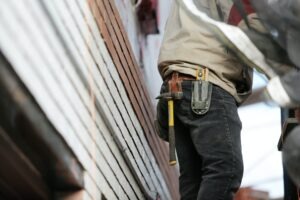 Don't wait until temperatures start to drop drastically to learn that your home's HVAC system is in need of repair, or worse. NEIF works with contractors who are not only in support of our mission to help you Go Greener, Affordably, but ones who are committed to customer service and quality work. Use our Find a Contractor tool to search for an NEIF-Approved Contractor in your area that can perform a thorough inspection and make adjustments to your system as necessary.
#4 Consider Better Lighting Solutions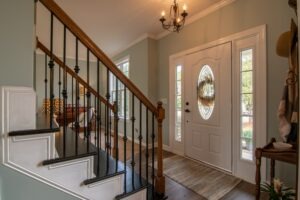 Next month, the autumnal equinox will bring shorter days and longer nights. With less daylight, you'll want to make certain that your home remains well lit with the most efficient technology. Residential LEDs use around 75% less energy than traditional incandescent, according to the DOE, and will usually last much longer. 
#5 Tidy Up Your Outdoor Space — HVAC Unit, Gutters, and More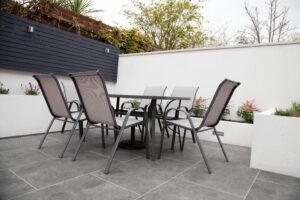 As you spend your final few weeks of enjoying comfortable outdoor weather, consider giving your space some TLC. Leading up to the fall and winter, it's best to ensure that your outdoor furniture (think patio sets, seat cushions, etc.) can be stored somewhere dry and covered. If you have an outdoor unit, you'll want to examine for debris or damage; the same goes for your gutters, which can be further cleaned by running water through them.
Planning ahead for fall doesn't mean that you have to sacrifice your fun — or comfort — in these last moments of summer. Accomplishing these few steps in advance will not only set you up for success down the road, but in turn allows you to worry less about your home and enjoy this time of year with friends and family.
NEIF and its expansive network of Approved Contractors is here to help you navigate the changing of seasons both efficiently and affordably.  
SOURCES: Homes & Gardens, The United States Department of Energy