Trey Muffet to Lead Multi-State Expansion for Certified B Corp™ Energy Efficiency Lender, National Energy Improvement Fund (NEIF)
Industry veteran and recognized sales leader for HVAC, Home Performance and utility programs will expand NEIF's contractor and partner outreach to integrate transparent, affordable financing for HVAC, energy efficiency, roofing, windows and resilience upgrades for homeowners and businesses.
ALLENTOWN, PA, May 4, 2023   The National Energy Improvement Fund, LLC (NEIF) neifund.org,  a Certified B Corp™ energy efficiency and resilience improvement lender, announced that Trey Muffet has joined its management team as Senior Director Business Development, National Accounts. In his role, reporting to Ed Matos, NEIF's Vice President of Business Development, Muffet will focus on expanding NEIF's residential energy efficiency and other programs into the Mid-West, Southern and Western U.S. He will work on developing NEIF's network of qualified HVAC, home performance, roofing and energy contracting companies while also engaging with partners to escalate program uptake.
Muffet joins NEIF most recently having served as a Channel Account Manager at Finance of America, where he onboarded and trained contractors nationwide on the lender's financing and loan programs. While there, he supported customer business growth by forming relationships with manufacturers, distributors, government officials, and program administrators. His experience in the energy industry spans over a decade, with previous roles including leadership positions at Renew Financial, Recurve, Inc., and Sustainable Spaces. For several years, Muffet served as an adjunct instructor at the Pacific Energy Center in San Francisco, California, garnering an audience of contractors, homeowners, and other program professionals for a course on "Integrating Energy Efficiency and Renewables in Home Retrofits."
Muffet received his undergraduate degree from Mount Union College and holds a Masters of Science & Sustainable Systems from Slippery Rock University.
The National Energy Improvement Fund, LLC (NEIF) is the nation's only Certified B Corp™ lender specializing in improvements that make homes and buildings stronger, healthier, and more energy-efficient, provided through a national network of contractors, manufacturers, utilities, and governments. With a lending heritage dating to 1947, NEIF, founded as a benefit corporation in 2018, provides fair and transparent fixed point-of-purchase financing for essential energy and resilience improvements like heating, cooling, roofing, insulation, lighting & battery storage. Founded by energy financing pioneers Peter Krajsa, Matthew Brown and Laura Nelson, the NEIF team has been responsible for over $800 million in financing. NEIF has completed over 12,000 energy upgrades to date. NEIF is supervised and regulated as a consumer lender and servicer in 26 states and operates a commercial financing platform nationally in partnership with 12 utilities. NEIF was named a Home Improvement Expert Partner by the U.S. Department of Energy in 2019.  
NEIF is headquartered in Allentown, PA and Denver, CO. Learn more and apply today to begin receiving financing for your energy or resilience improvements.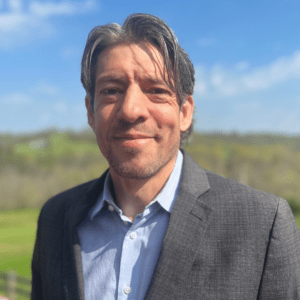 Trey Muffet
Senior Director — Business Development, 
National Energy Improvement Fund
tmuffet@neifund.org
415-812-8105
Media Contacts
Peter Krajsa, Co-Chair and Founder  |  pkrajsa@neifund.org  |  610-737-4977  
Ed Matos, VP of Business Development  |  ematos@neifund.org  |  201-618-0878