Ed Matos Promoted to Lead Business Development for Certified B-Corp Energy Efficiency Lender, National Energy Improvement Fund
Industry veteran and recognized sales leader for HVAC, Home Performance and utility programs will expand NEIF's contractor and partner outreach to integrate transparent, affordable financing for HVAC, energy efficiency, roofing, windows and resilience upgrades for homeowners and businesses.
ALLENTOWN, PA, January 17, 2022 The National Energy Improvement Fund, LLC (NEIF) neifund.org a Certified B-Corp™ energy efficiency and resilience improvement lender, announced that Edward Matos has joined its senior management team as Vice President – Business Development. Previously serving as Business Development Director for NEIF's Rebate Bridge program, Matos has been responsible for doubling the volume of contractor advanced funding for efficiency program rebates. In his new role, he focuses on all aspects of NEIF's residential, commercial and rebate advance financing and leads NEIF's national Business Development team in developing its network of qualified HVAC, home performance, roofing and energy contracting companies while also working with partners to escalate program uptake. NEIF provides simple, specialized financing for upgrades that make homes and businesses stronger, healthier and more efficient as well as administering energy financing programs nationally for utilities and governments. It currently has a network of over 1,000 contracting businesses which carry the NEIF Seal of Approval. These contractors are well-established leaders in their regional markets with a commitment to customer service, financial stability and business integrity.
With over a decade of diverse HVAC and energy efficiency direct sales and management experience, Matos previously served as Senior Program Manager for CLEAResult's NJ Comfort Partner's retrofit program; Regional Sales Manager at Brightcore Energy, a commercial energy efficiency contractor and as Vice President of Sales & Business Development for Powersmith Home Energy Solutions, an award-winning residential energy efficiency contractor. He is also a highly-regarded sales training expert and has been a featured speaker at many industry and contractor events. Matos attended Tufts University and holds a BA from New York University.
The National Energy Improvement Fund, LLC (NEIF) is the nation's only Certified B Corp™ lender specializing in improvements that make homes and buildings stronger, healthier and more energy-efficient, provided through a national network of contractors, manufacturers, utilities and governments. With a lending heritage dating to 1947, NEIF, founded as a benefit corporation in 2018, provides fair and transparent fixed point-of purchase financing for essential energy and resilience improvements like heating, cooling, roofing, insulation, lighting & battery storage. Founded by energy financing pioneers Peter Krajsa and Matthew Brown the NEIF team has been responsible for over $800 million in financing. NEIF has completed over 5,000 energy upgrades to date. Supervised and regulated as a consumer lender and servicer in 25 states and operating a commercial financing platform nationally in partnership with 12 utilities, NEIF was named a Home Improvement Expert Partner by the U.S. Department of Energy in 2019. It acquired the MyStrongHome resilience insurance and financing platform in 2020.
NEIF is headquartered in Allentown, PA and Denver, CO.
Media Contacts
Peter Krajsa, Co-Chair and Founder pkrajsa@neifund.org
Matthew Brown, Co-Chair and Founder mbrown@neifund.org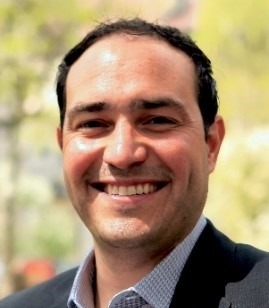 Ed Matos
Vice President – Business Development, 
National Energy Improvement Fund